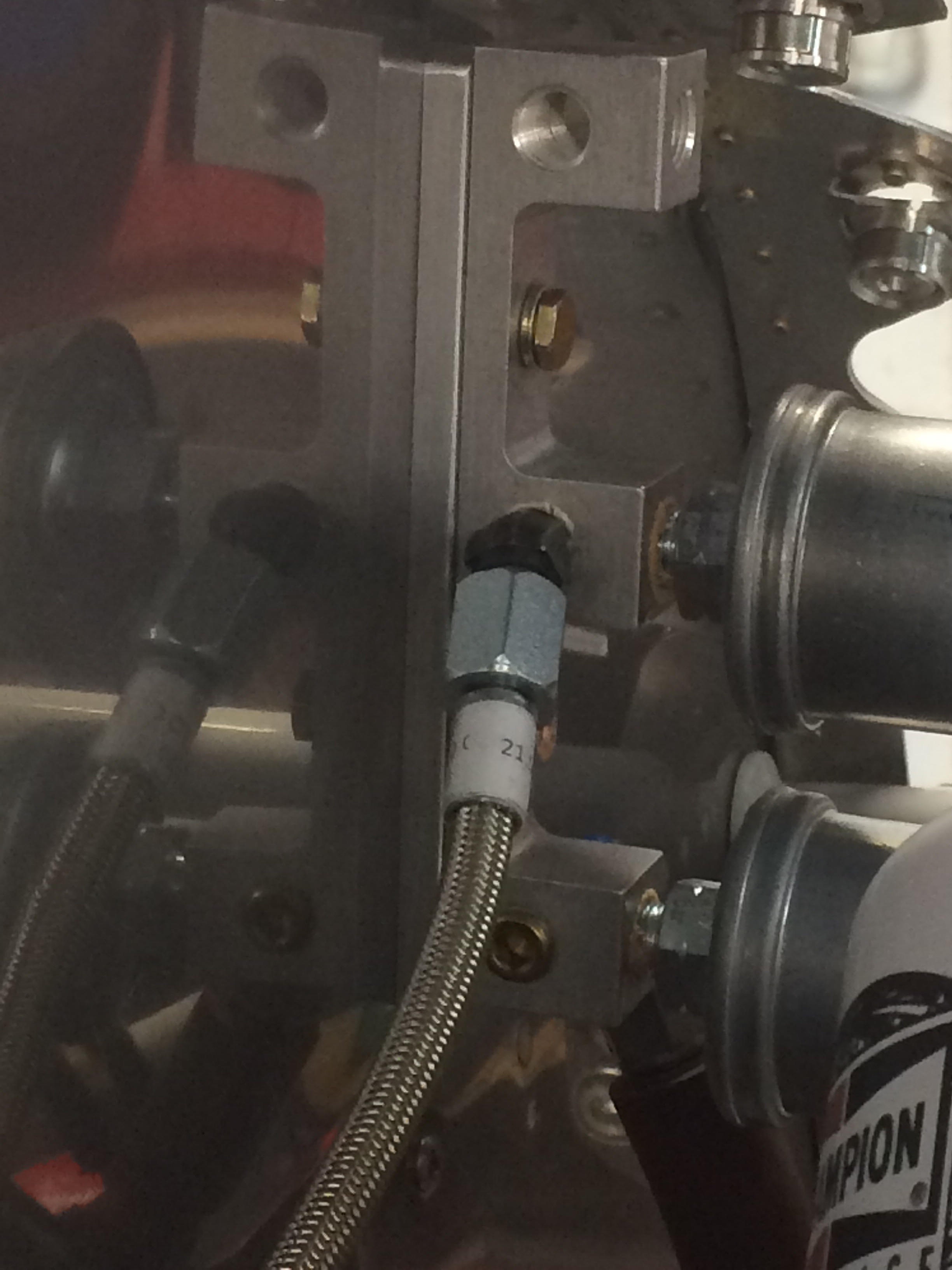 26 Jun 2017

Pressure sensor manifold spacer

I needed to add a spacer to the pressure sensor manifold to make space for the barksdale NO/NC pressure switch.

I also took a picture of my pressure test rig. I used this to set the warning pressure for the oil pressure idiot light and the Hobbs meter to about 22psi.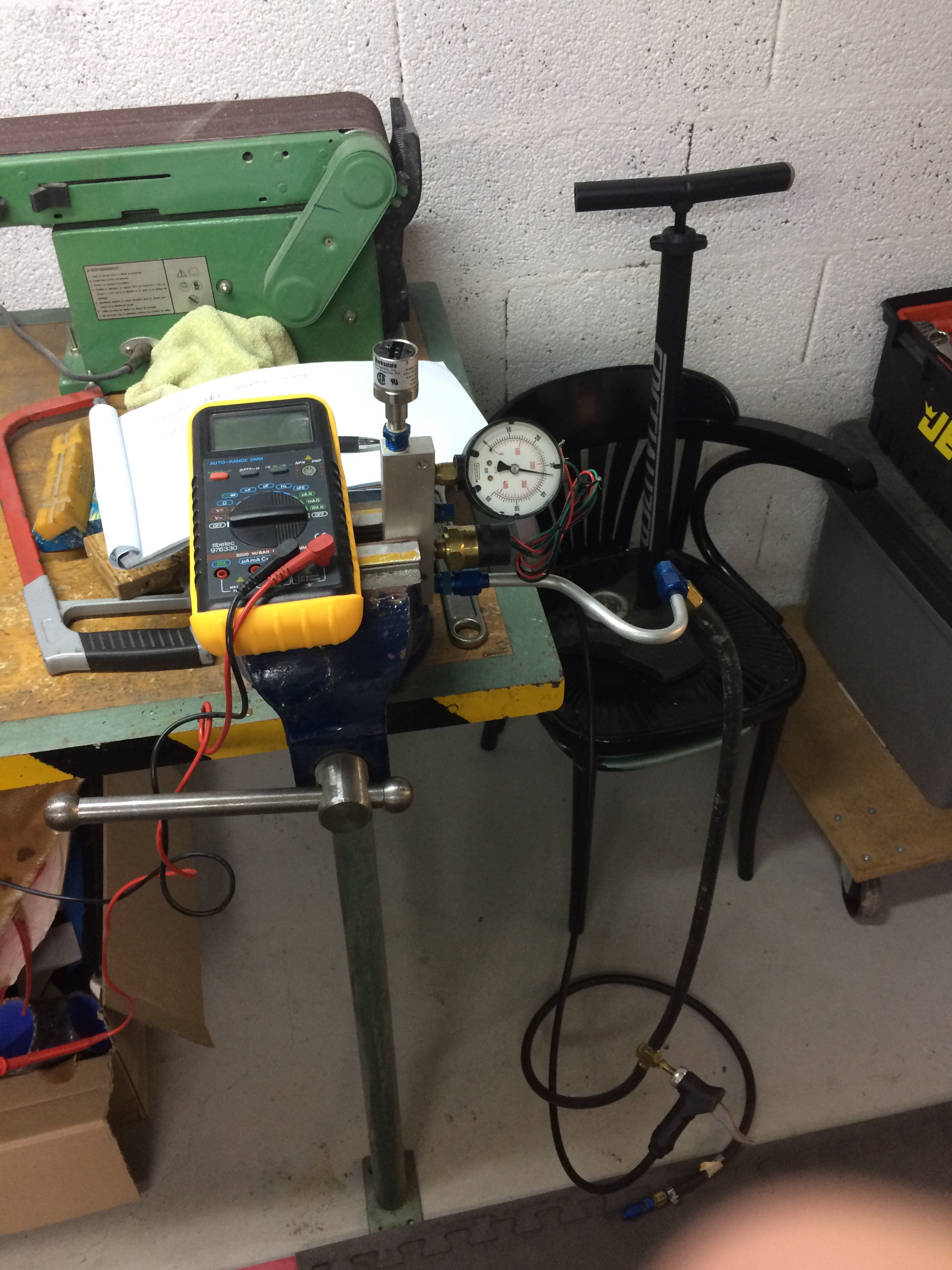 The material is some 0.125″ scrap. Adds about 30 grams after drilling the lightening holes.