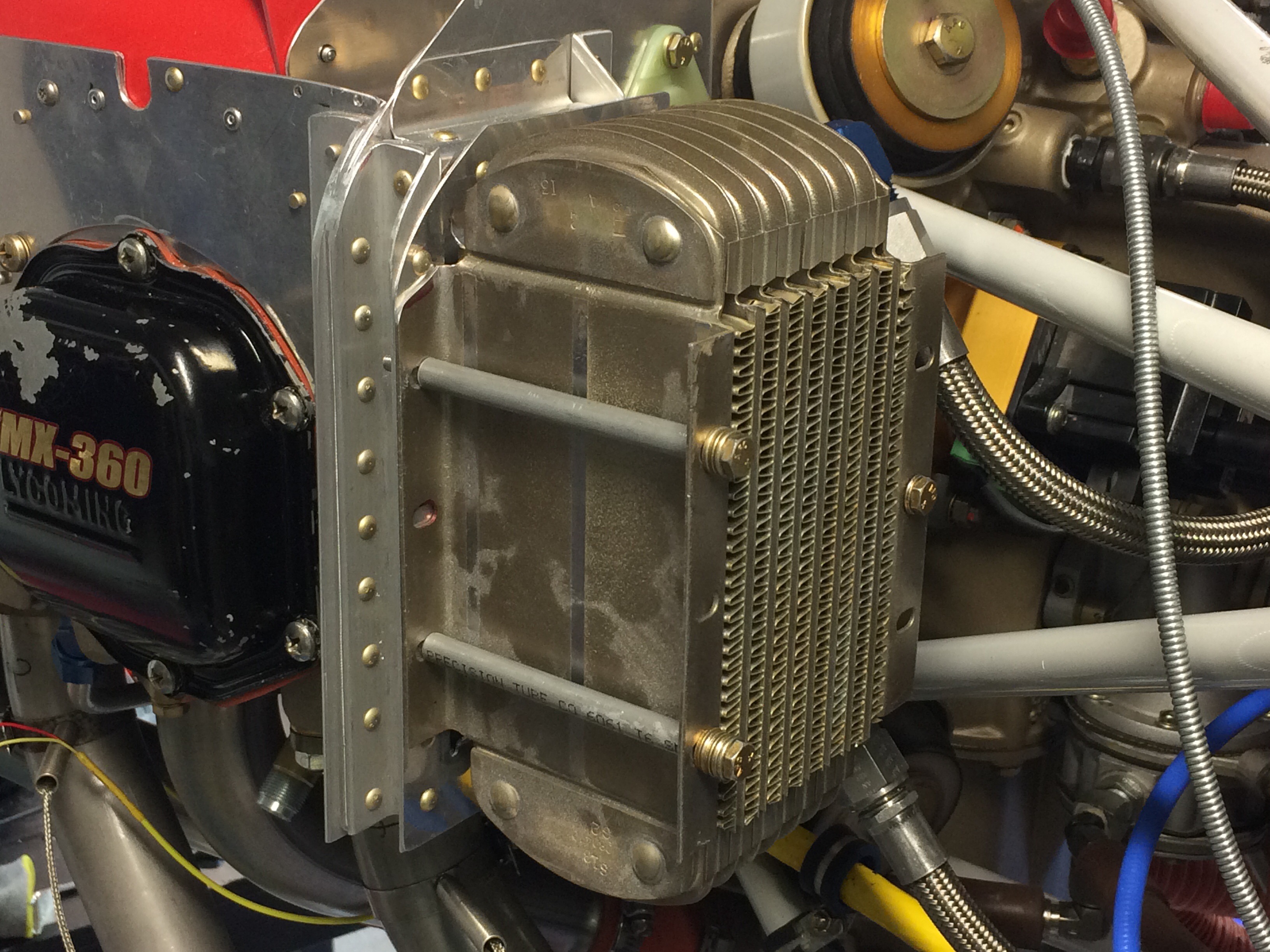 22 May 2017

Oil cooler installed 

Much easier than I expected. Only issue is that the AN3-42A bolts are too long and I need to order some -40 bolts.

Notice that I set the cooler back a bit and greatly strengthened the baffle where the cooler mounts.

Still a bit concerned about the clearance to the cowl at the edge starting at the top left corner of the oil cooler mounting frame. Theory says it will be fine. We'll know after a few flights!