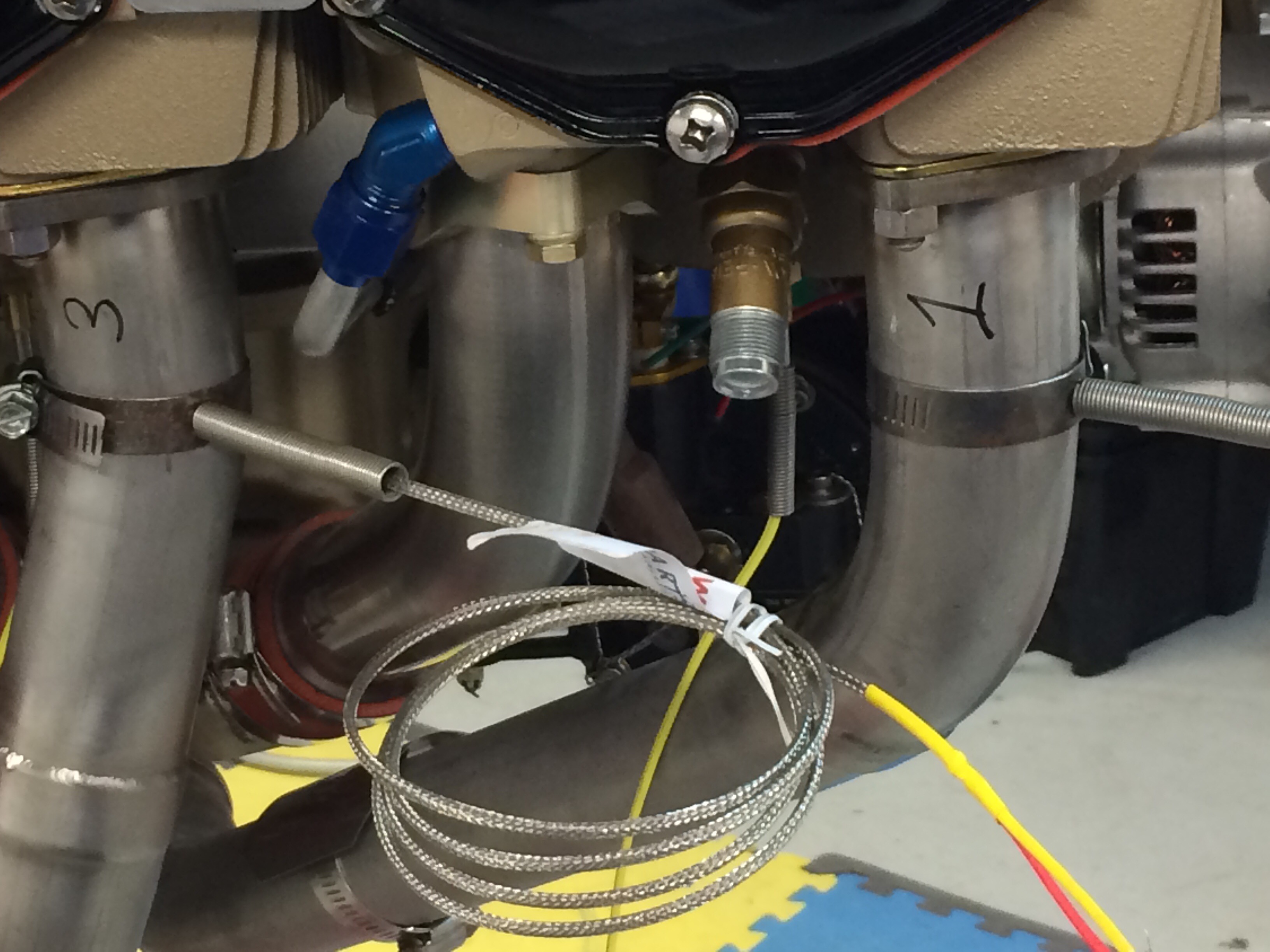 19 Mar 2017

Installed the EGT probes on the exhaust pipes

Vetterman recommended installing the probes between 1.5″ and 2.0″ below the cylinder port. Others say it doesn't matter much as long as they are about the same distance from the exhaust port flange so the readings will be the same (theoretically).

I installed mine right at 2″ below the flange. Drilled with a new #30 bit and lots of oil, slow speed, lots of pressure. Cut through nicely and then expanded to a #11, deburred, then installed the probes.

Looks good so far!