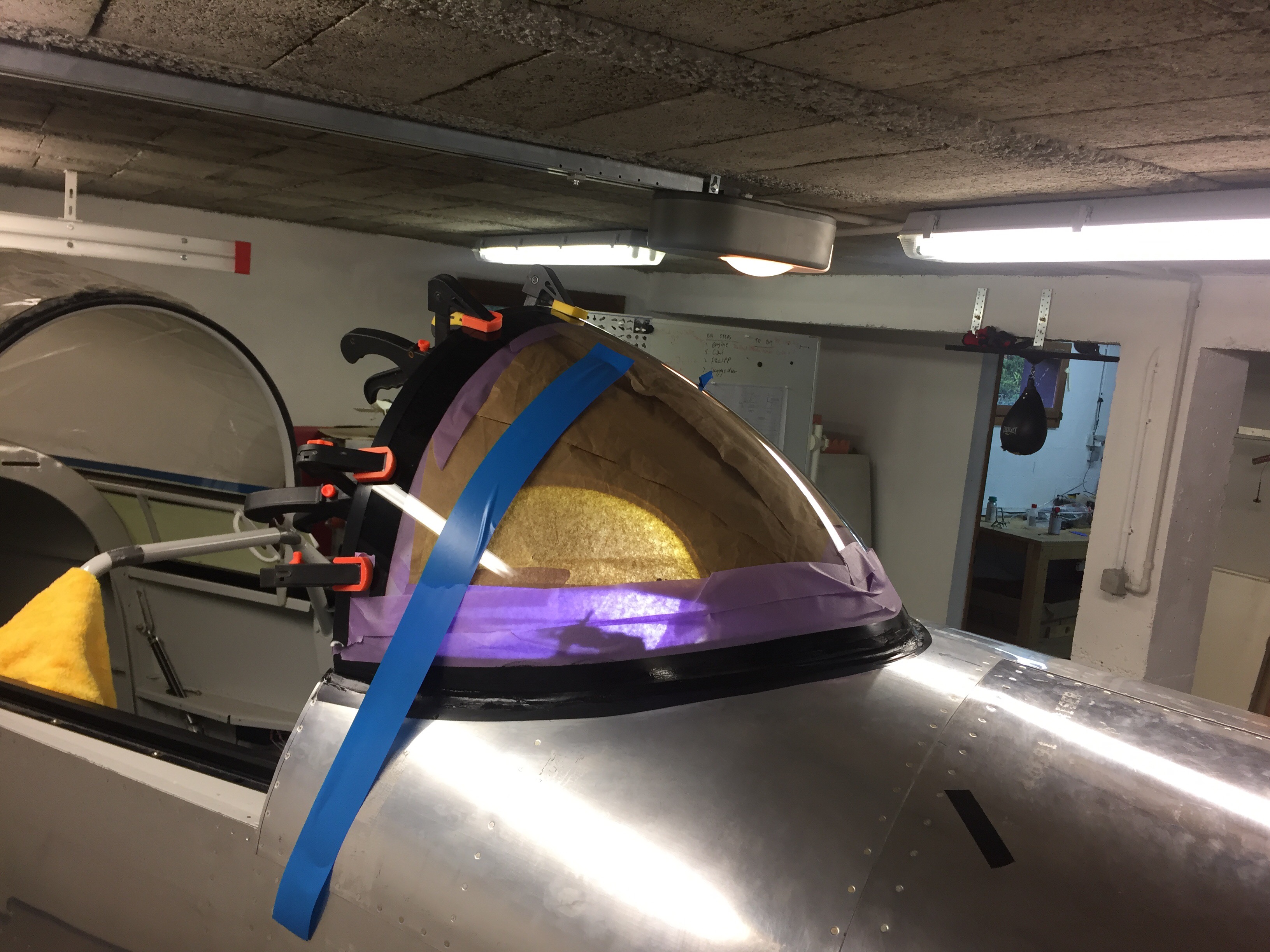 16 Sep 2017

Gluing on the windscreen with Sikaflex

Taped, cleaned, and primed, ready for the windscreen.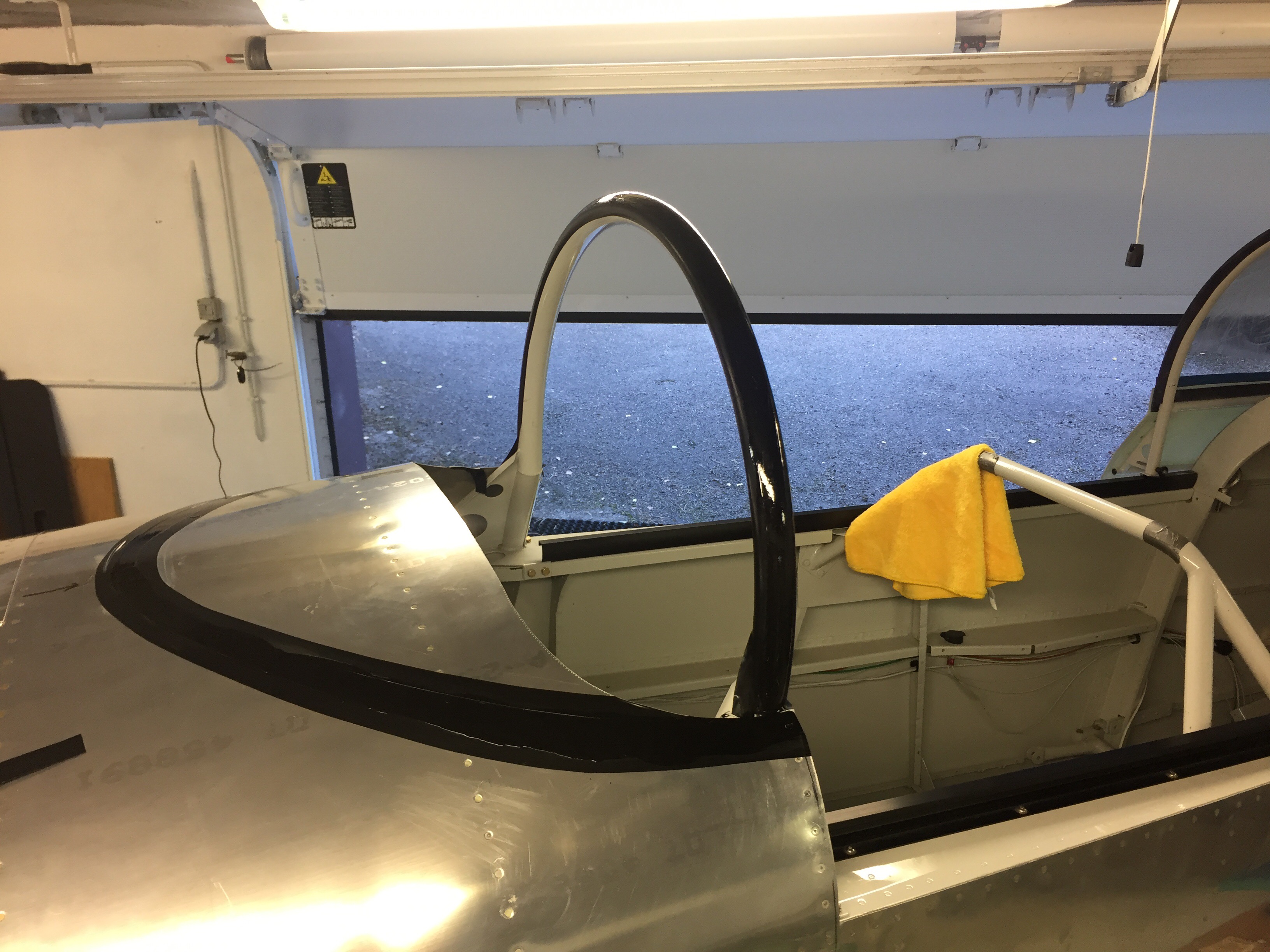 Windscreen taped and primed.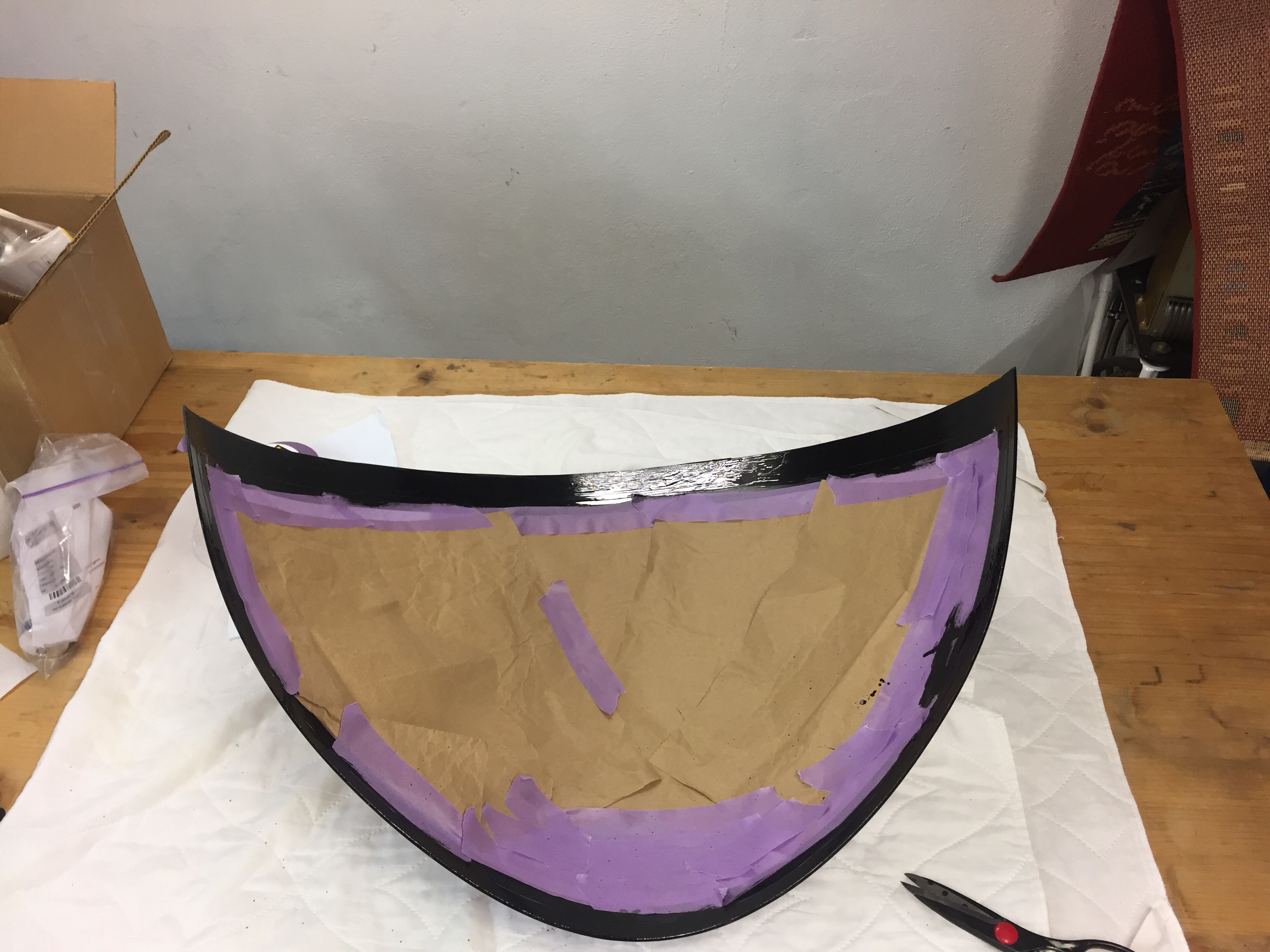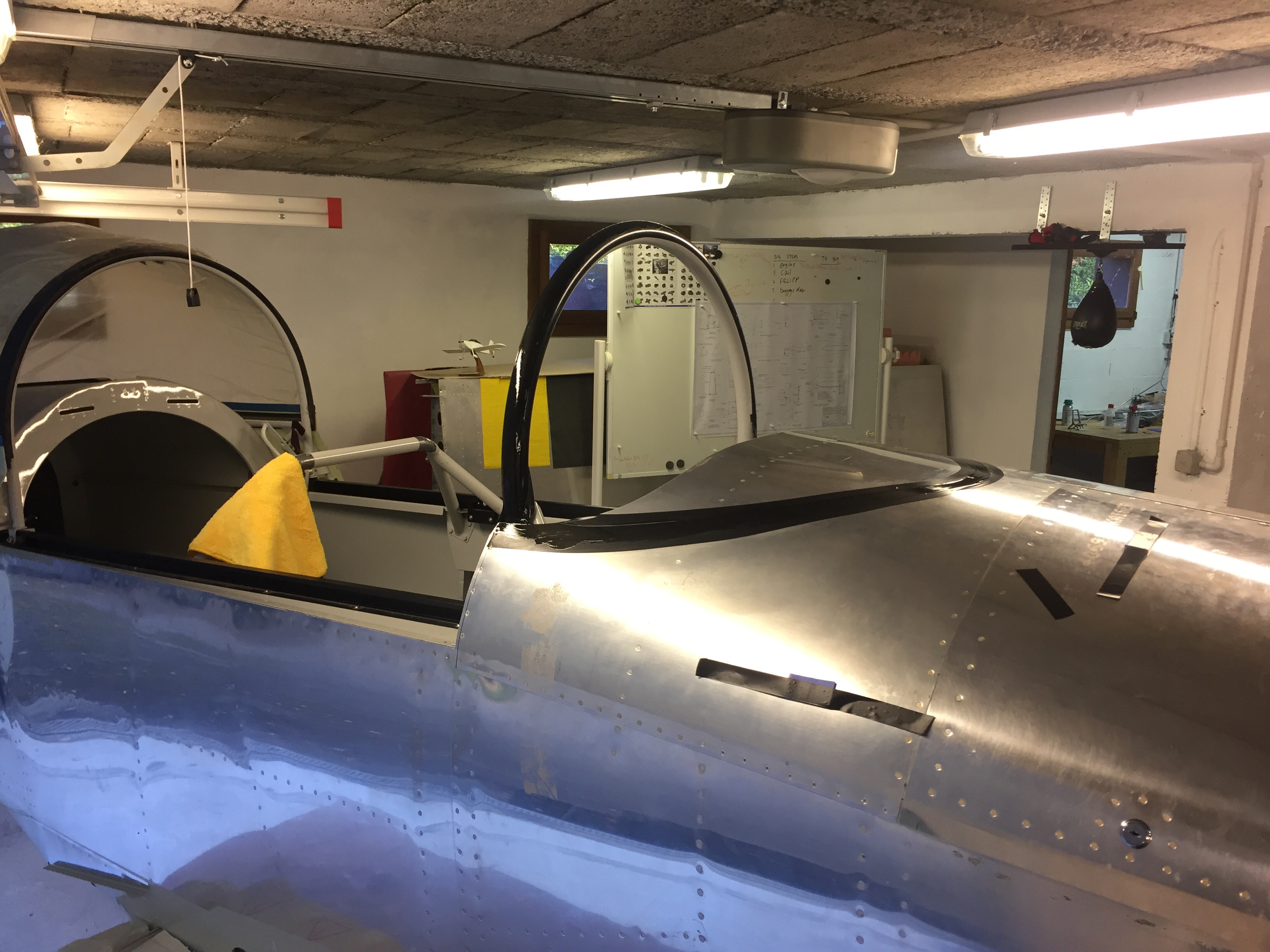 Installed with the Sikaflex UV 295 glue that I also used many years ago on the canopy.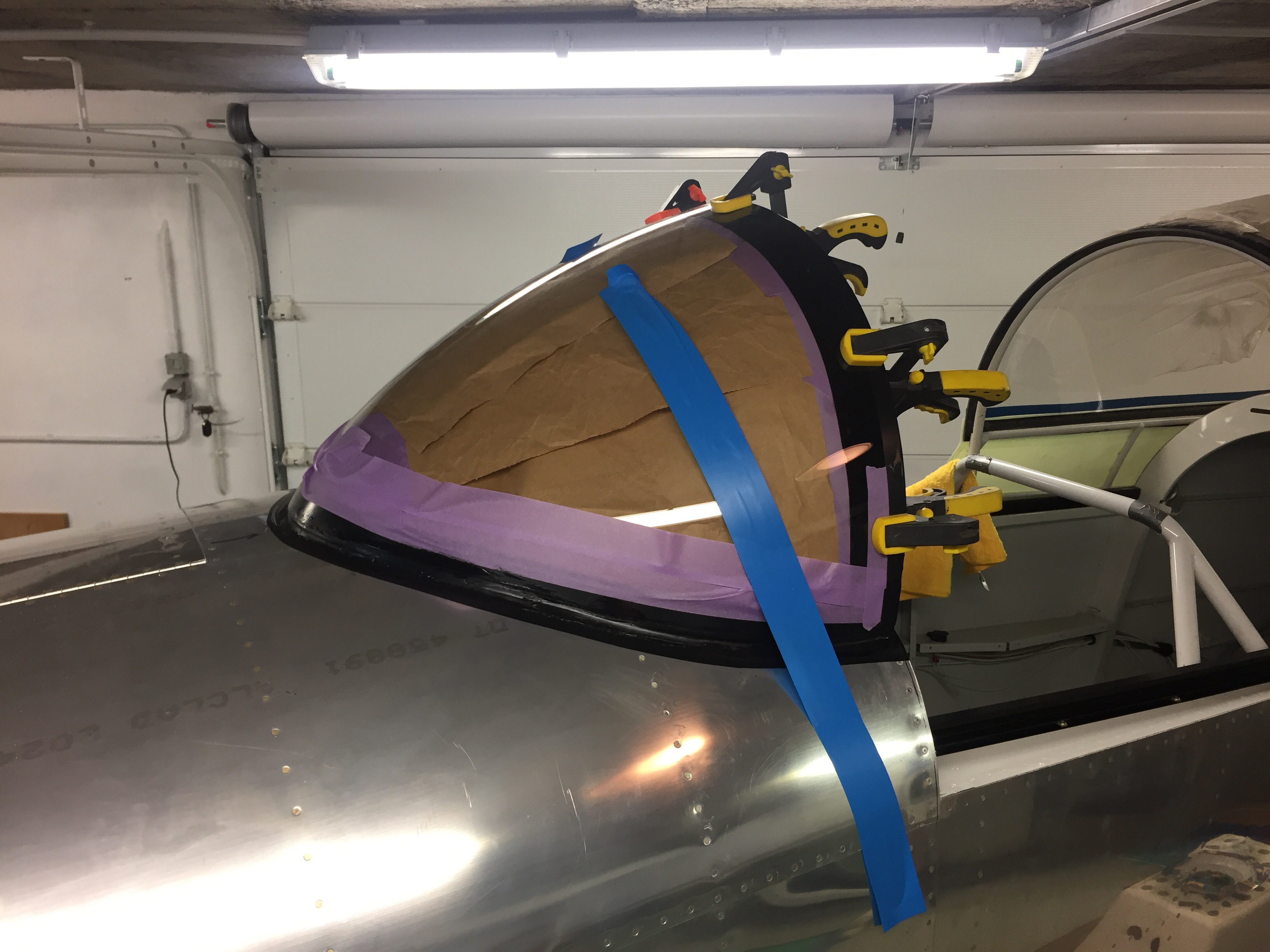 I really recommend more light – I thought it was bright enough, but black on black is not easy to see where your glue sits.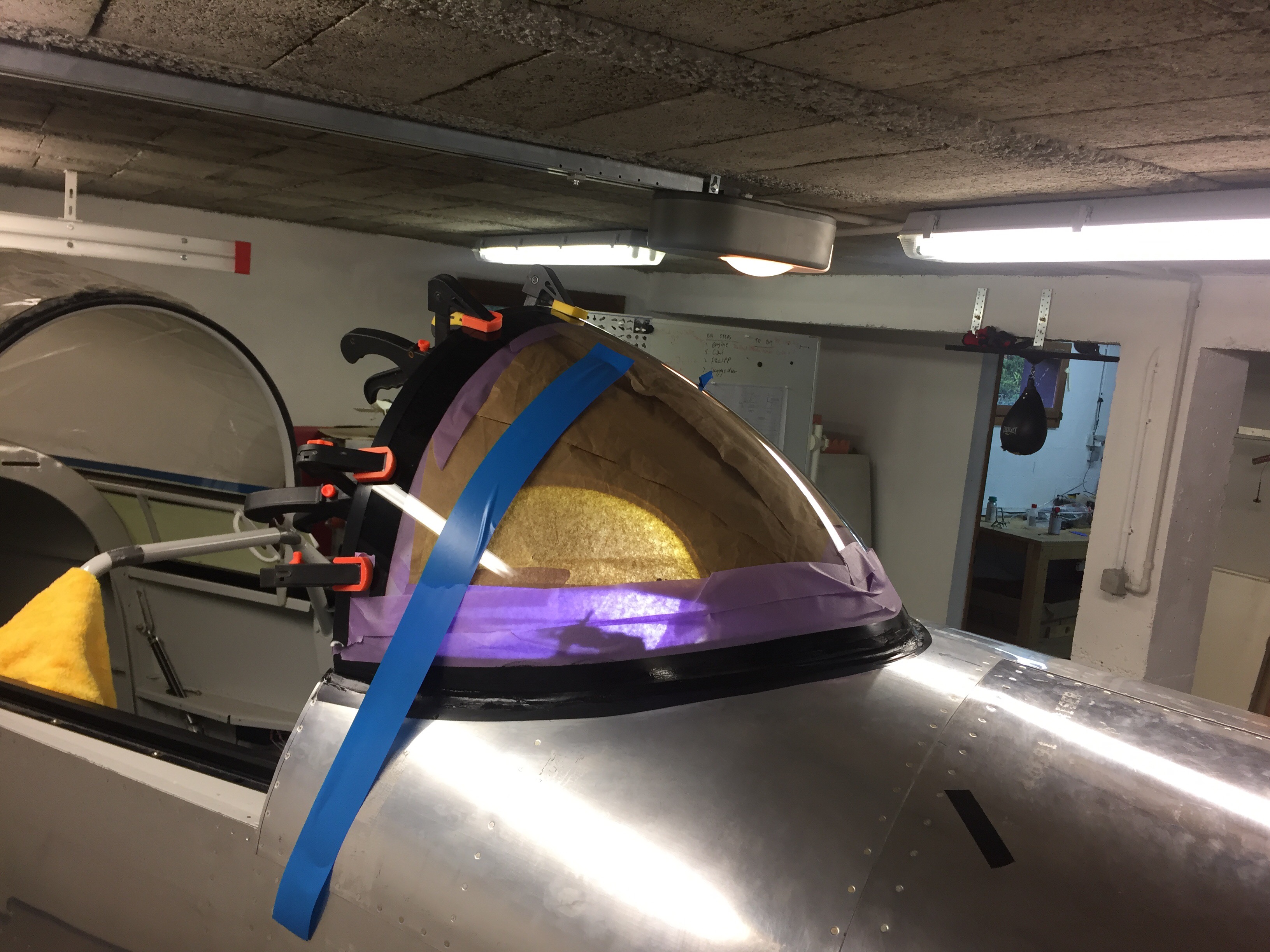 It's not easy to see here, but I removed the electric tape on the roll bar since I wasn't able to really tell if I had glue on it or not – I didn't, and it came off very cleanly.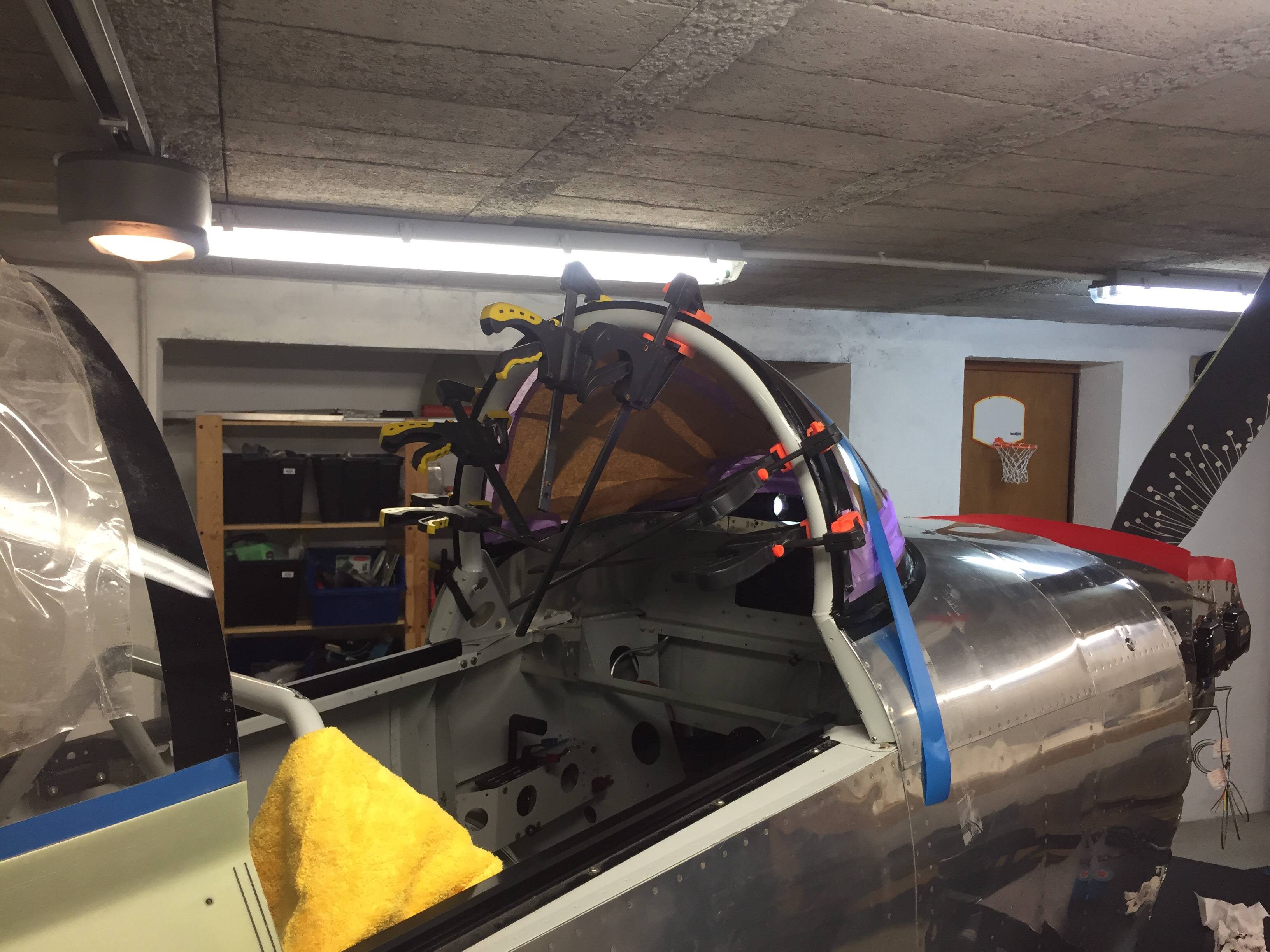 This is a major milestone – very happy with the results so far. I'll go back and smooth out the visible parts of the glue on the roll bar. The front will get a fiberglass fairing, so no need for it to be aesthetic.