20 Feb 2011

Fuel pump and filter mounted

The fuel pump and filter are now installed and plumbed. I can't believe how long this took – most of the time was re-doing it because I didn't like the position or something else about how it was done. Not having clear instructions in the plans here means that there is a lot of design work, which takes time and trial and error.

I'm using the Andair fuel pump, but preferred to have a bigger fuel filter than the one that came with that kit. I had two of the Aeromotive fuel filters from the previous installation, and they are big, high flow, low pressure loss, 100 micro stainless steel filters. Really top quality.

I installed them so that it would be easy to clean the filter. The cap on the aft side will unscrew after removing the "U" between the outlet of the fuel filter and the inlet of the fuel pump. I tested to ensure that I can reach it from the baggage compartment – and I estimate that I will be able to do that. Not 100% sure since the top skin is not on nor the door, but it seems like it will work.

I still need to install the return line from the Airflow Performance "purge valve", which will be a -4 tube. It would be done but I'm missing one fitting, an AN816 which I need to order from Aircraft Spruce or Van's.

Here is a view from the baggage compartment.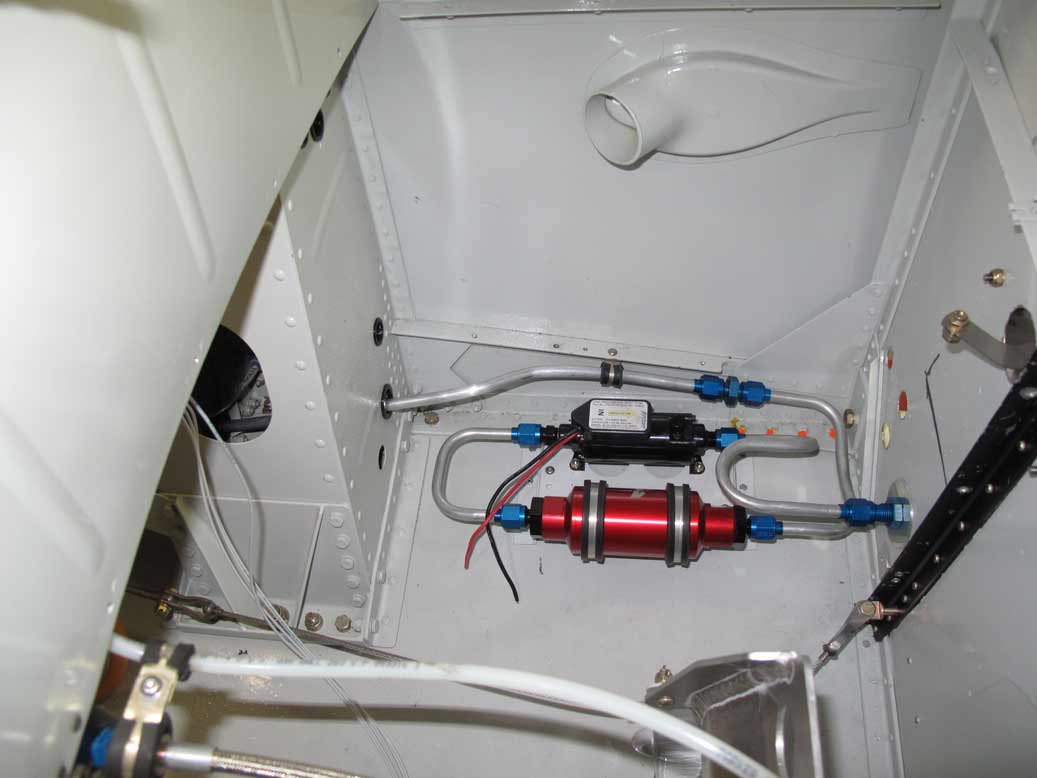 Here is the top view.