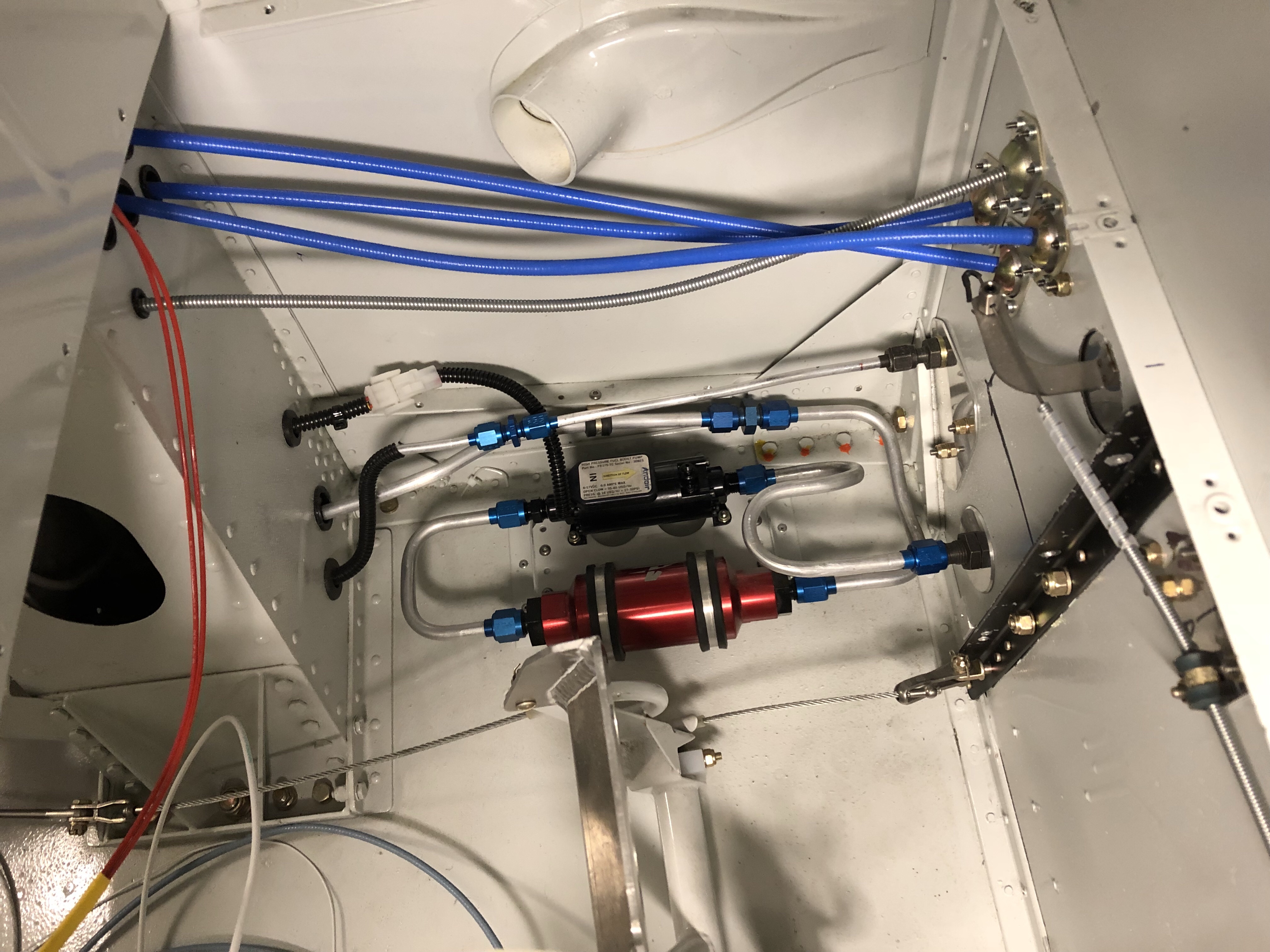 07 Jan

Andair fuel pump upgrade

I decided to check with Andair to see if they had any upgrades for their fuel pump. I bought this one in 2010 and I figured that they may need a check.

Here's the pump as returned from the Andair factory. They fill it with ACF-50 which is interesting.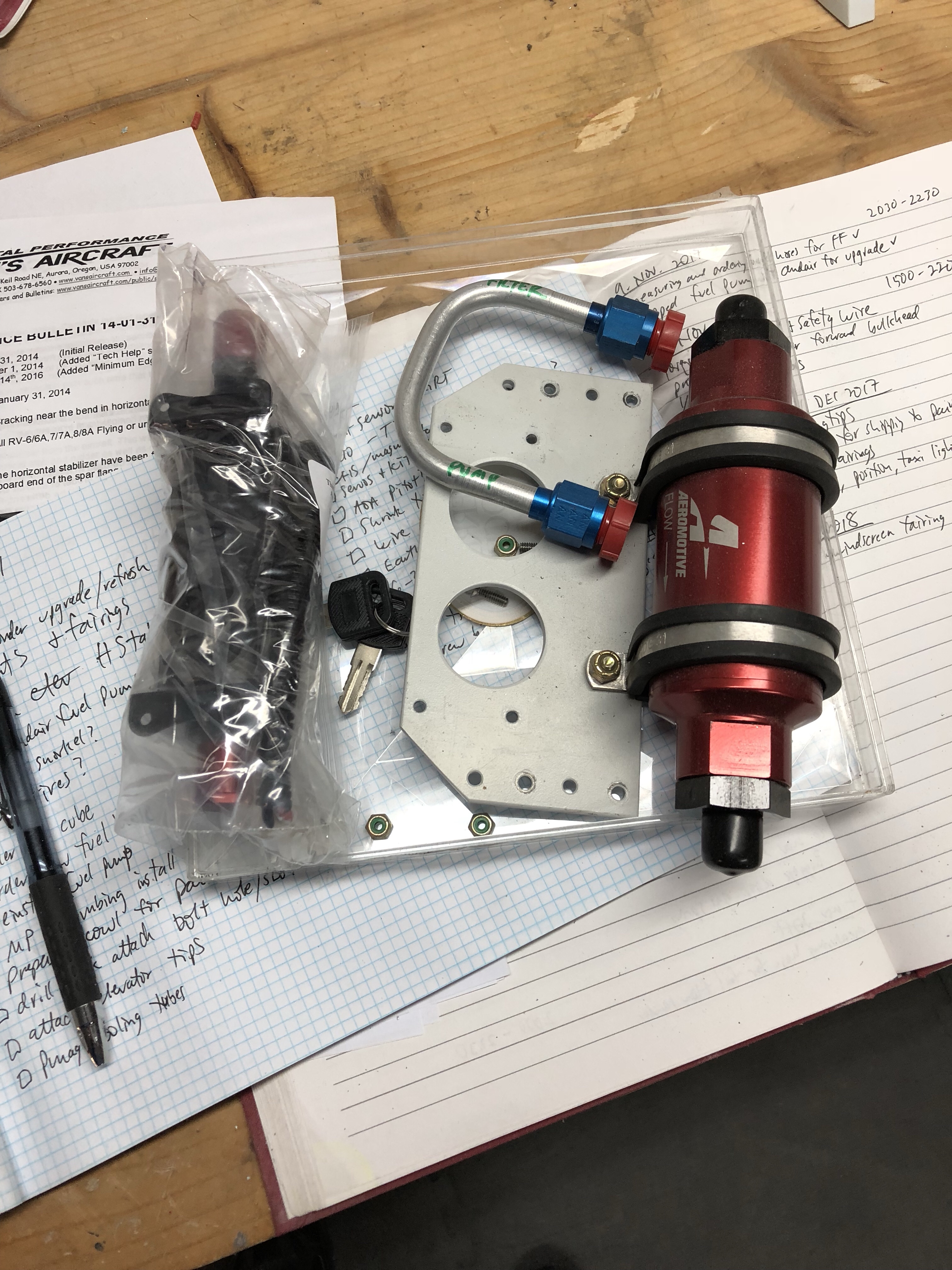 Here's the place where it goes – I have to say I am kind of proud of the time I took to make sure that it's easy to change/clean the filter. I put the pump and the filter on a little plate that can be removed with 4 8-32 screws. Turned out to be very useful, since removing and installing the pump/filter takes about 30 minutes.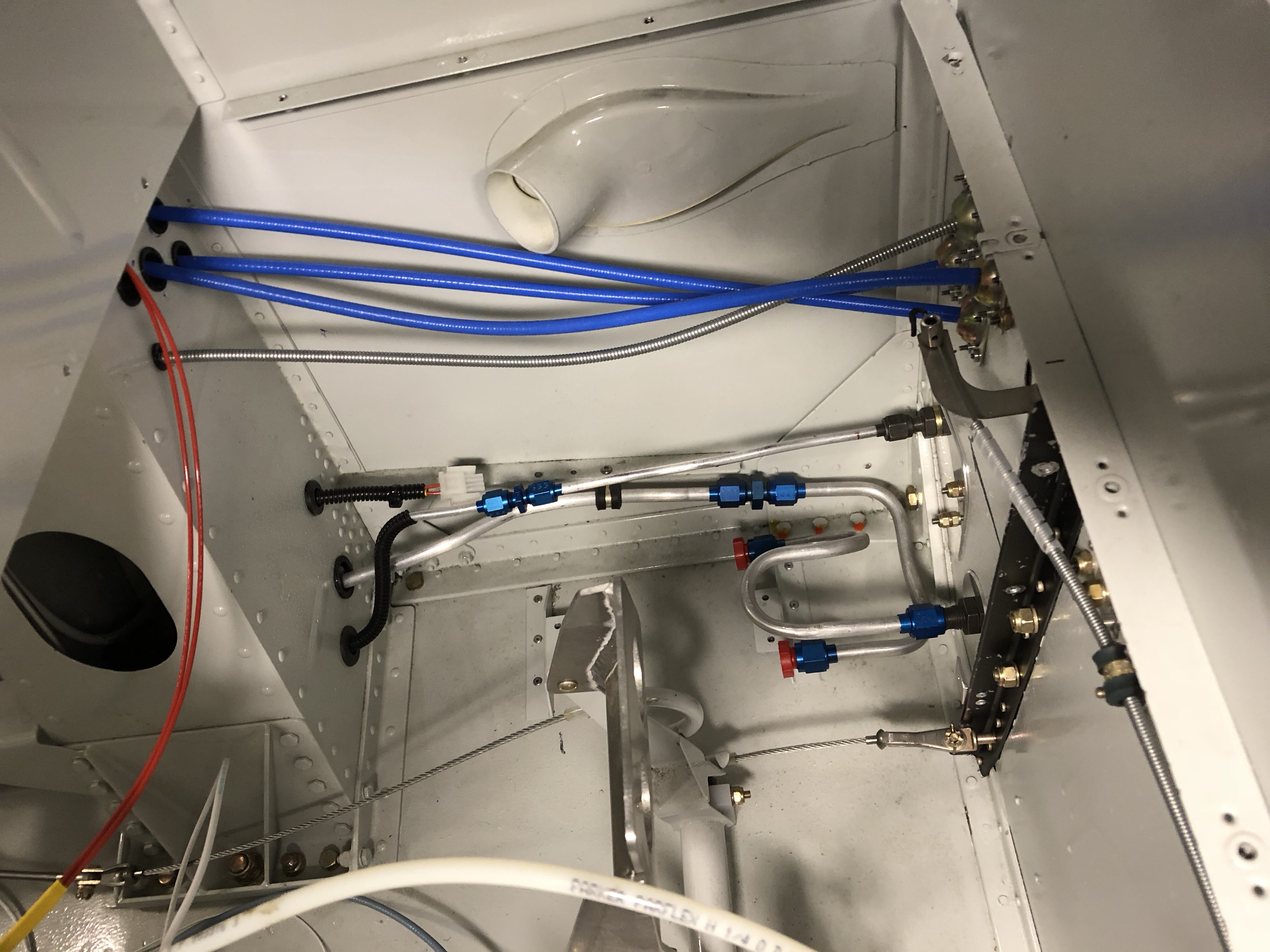 The location for the pump is not very convenient, on the left side of the rudder pedals. Access is via the baggage compartment with a bit of leaning in and stretching. Good thing I do a lot of yoga – not!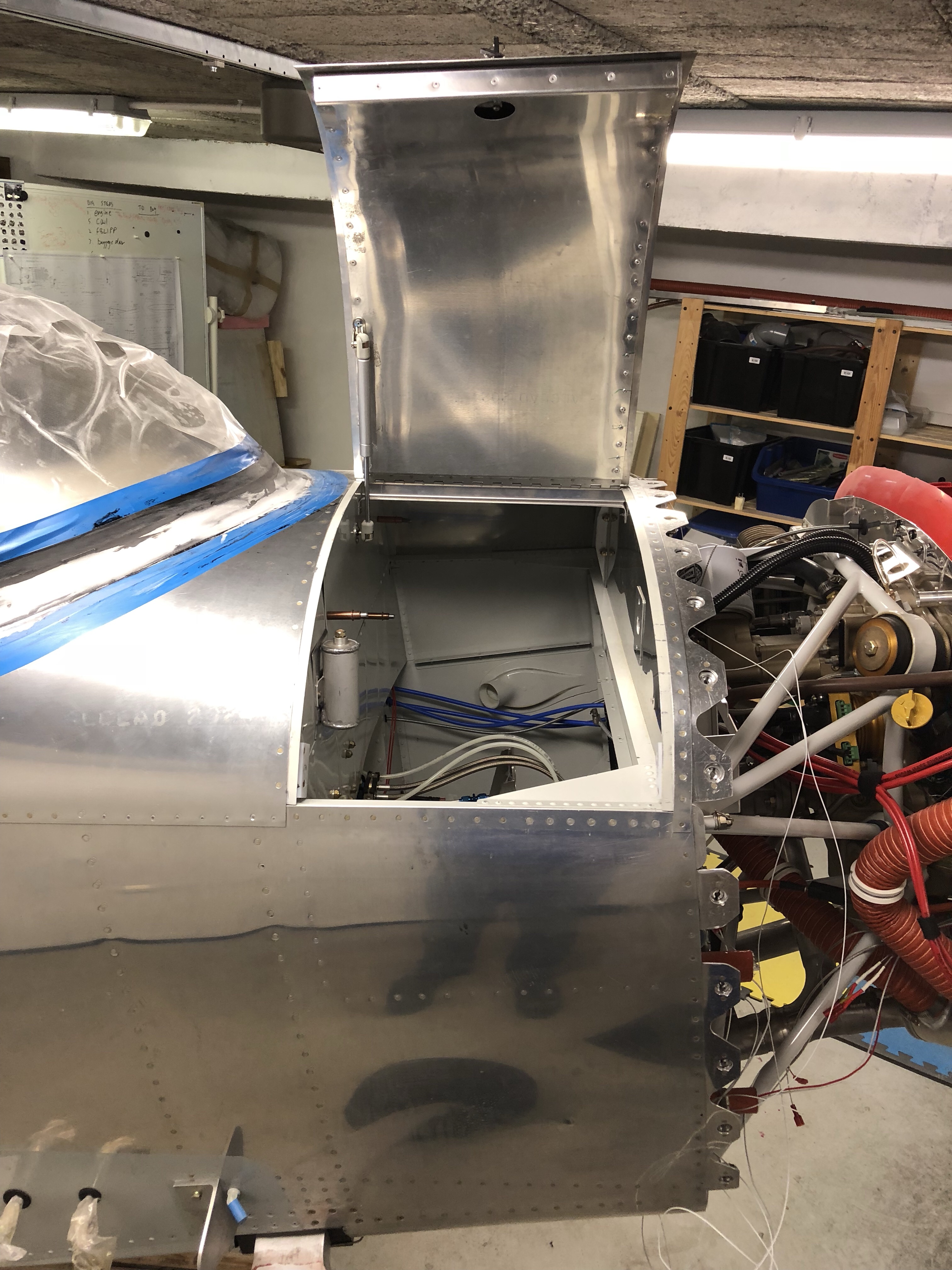 Here's the pump and the filter mounted on the plate.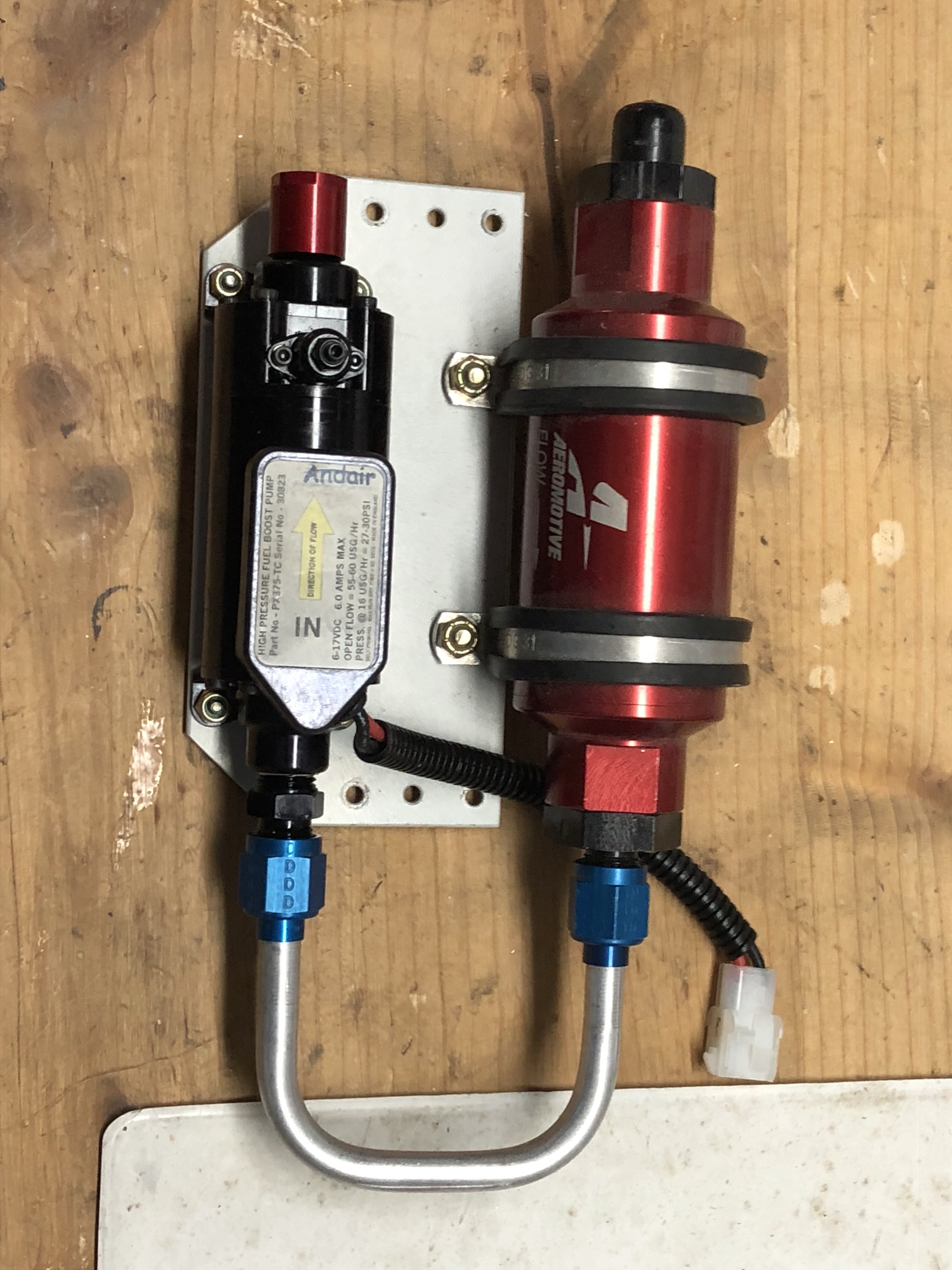 All installed and happy. Didn't even leak any ACF-50. I assume when it gets full of fuel and I need to clean the filter there will be some drops, but I'll just put some paper towels or a rag down there to reduce the spillage.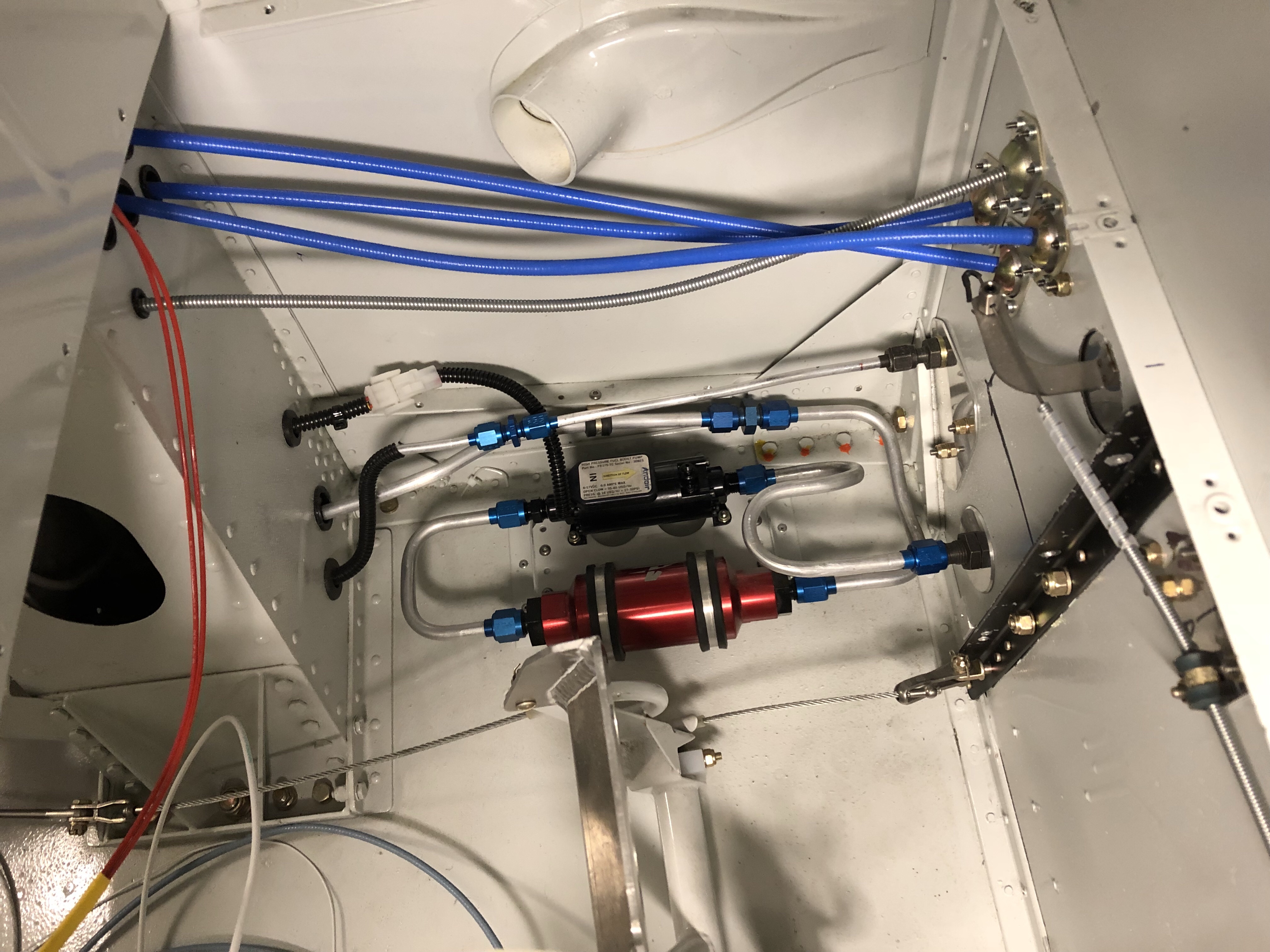 Start to finish including time for photos was 31 minutes. I'm happy!