12 Mar 2017

Alternator pulley change

The standard alternator pulley is 3″ and I wanted to change it for a 4″ to slow it down a bit and to move it up a bit in the cowl.

Bought one from Summit Racing.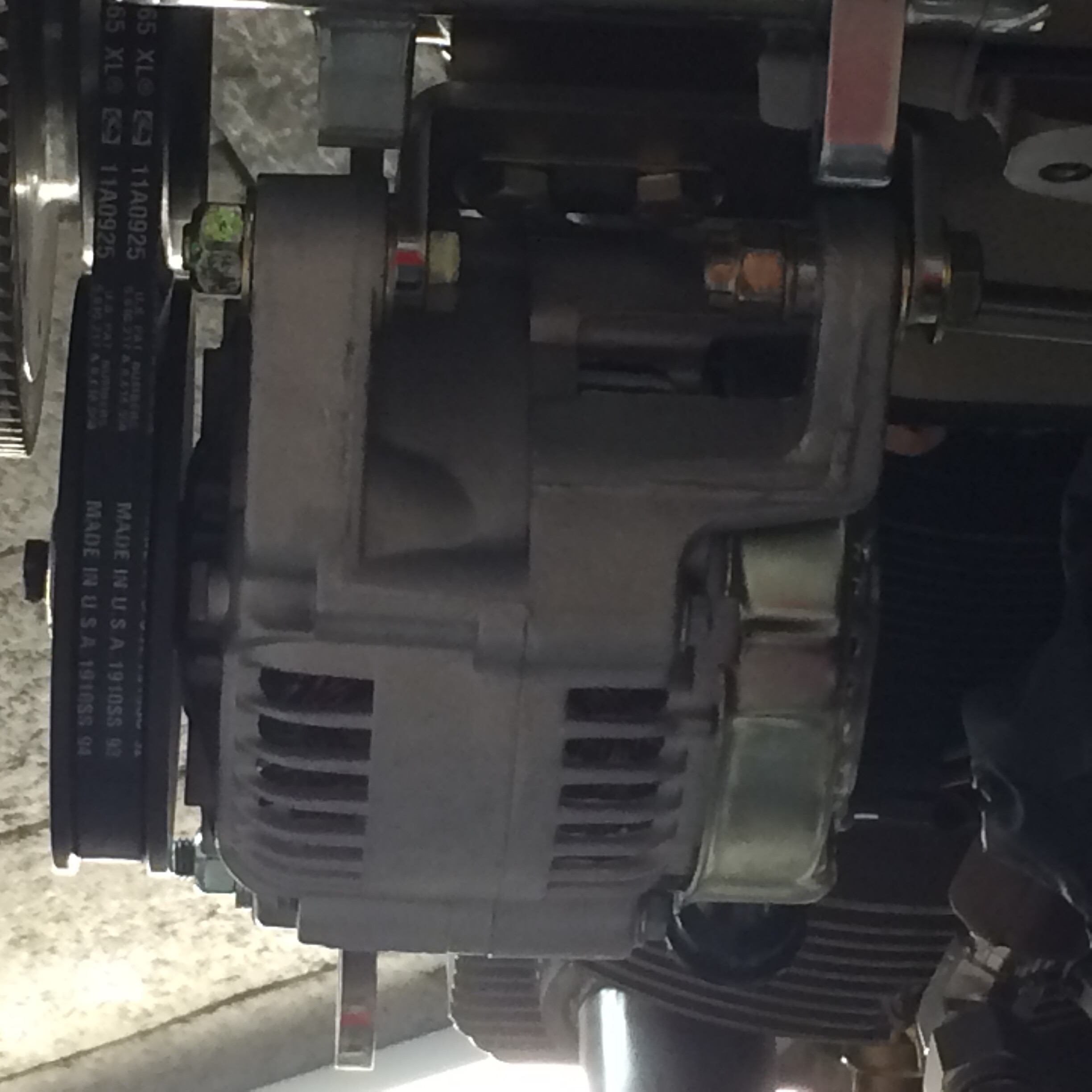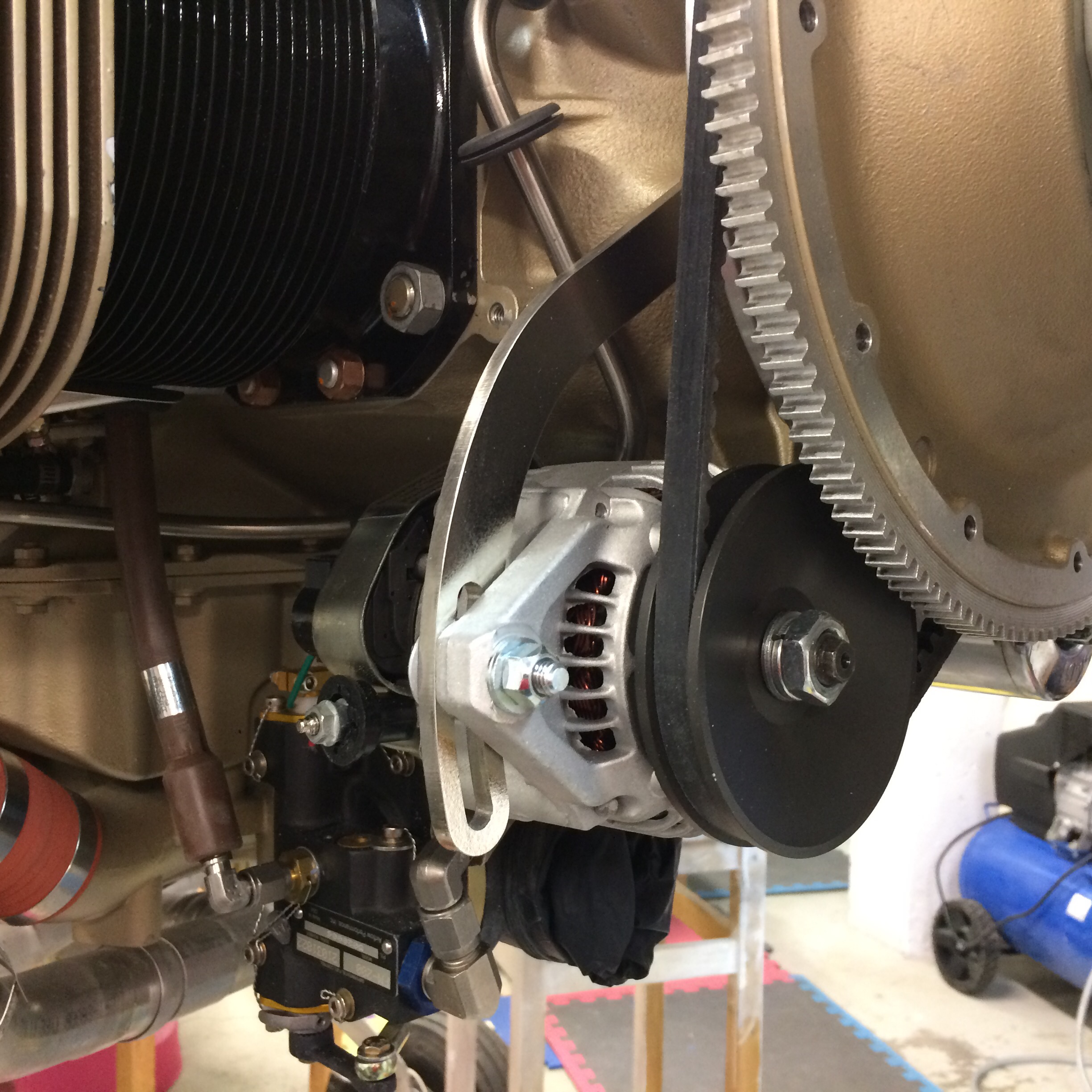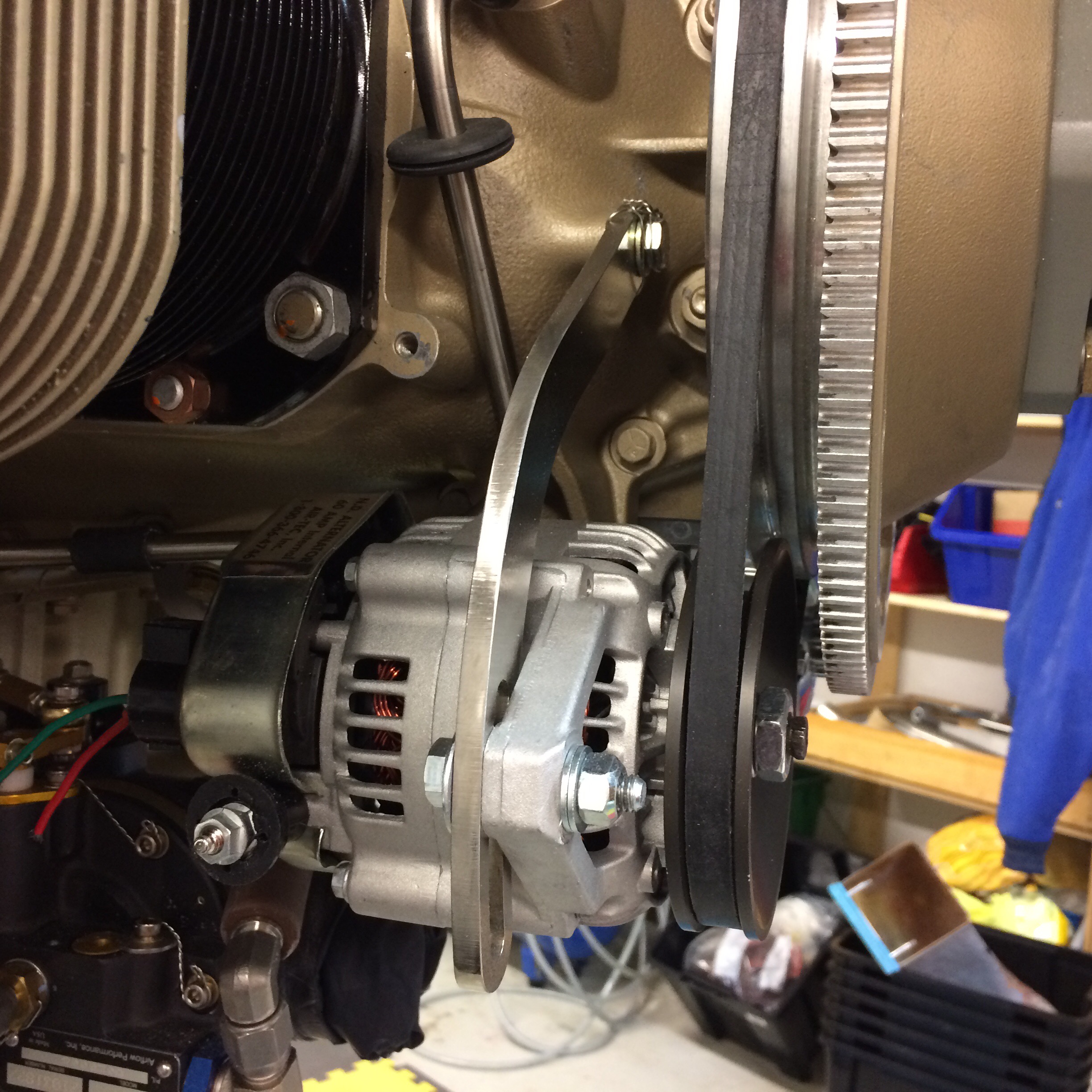 All installed with either locking nuts or safety wire and the belt seems to be aligned perfectly if I don't say so myself.
Torquing the belt was done according to Lycomings SB on this using the torque wrench method to ensure about 12 inch-pounds of friction on the pulley.
All good!